Nestled east of bustling Seattle and Bellevue, Sammamish is a quiet and peaceful city. Encompassed by King County, this area has the unique distinction of being surrounded by an abundance of tranquil outdoor spaces. Lakes, nature preserves, parks, hiking trails, dog parks, and the like are in no shortage in this lovely locale. Nature enthusiasts are especially fond of the area, as it makes off days even more enjoyable. On top of having plenty of spaces for outdoor recreation in the city, neighboring Issaquah and Renton feature additional spots for adventures in nature.
Searching for
houses in Sammamish
, and want to know where you can spend time outside? Check out our picks for the top outdoor activities in the city.
Lake Sammamish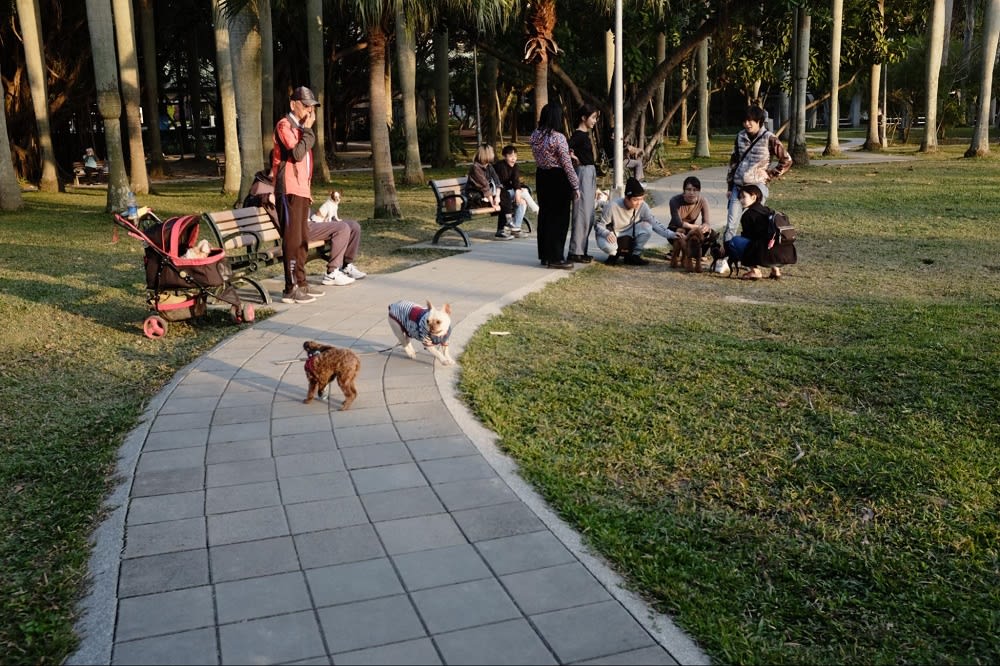 Occupying acres upon acres of land, Lake Sammamish provides a sprawling expanse of scenery for residents. Located close to the Microsoft offices, the 520, and Interstate 90, accessing this gorgeous natural destination is quick and easy.
For those looking to spend time along the waterfront, options abound. Surrounding the lake are multiple trails and parks that can be utilized year-round. Starting at the northern edge of the lake, discover the fun and scenery at
Marymoor Park
. This spacious park includes a massive 40-acre off-leash dog park, baseball fields, soccer fields, and trails. The narrow portion of Lake Sammamish cuts through the park and leads to the main body of water. Minutes away, Sammamish Landing Park is a highly-rated spot for swimming, fishing, kayaking, and more.
Traveling south of Marymoor Park, bask in the delightful lakefront vistas found at
Weowna Park
(located in the West Lake Sammamish neighborhood). On the southern tip of the lake, enjoy hours of fun at Lake Sammamish State Park. Here, you can hike the Homestead Trail, go swimming at Sunset Beach, bring the kids to the playground, or take the boat out for an afternoon of relaxation.
Pine Lake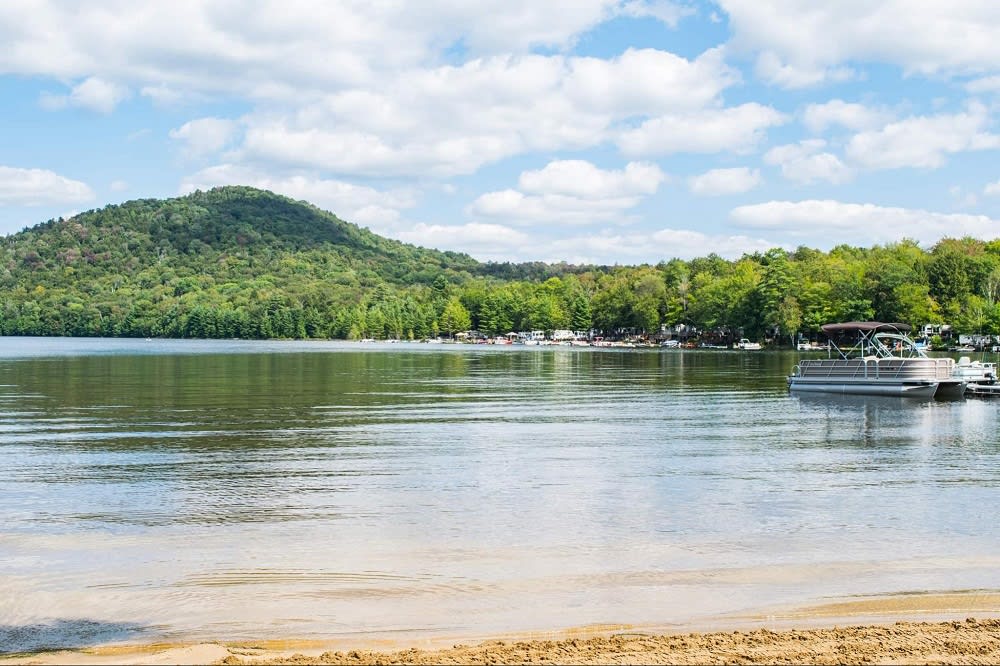 Photo Courtesy of Pine Lake Park & Campground's Facebook
Individuals who desire even more waterfront fun have two other top places to visit in Sammamish. Pine Lake — which is situated just east of Lake Sammamish — is a supremely peaceful place to unwind. In addition to its still, glassy waters that reflect the area's towering evergreens, visitors of Pine Lake Park can enjoy numerous amenities. The park comes equipped with a boat launch, fishing area, public restrooms, sports courts, and multiple playgrounds.
Beaver Lake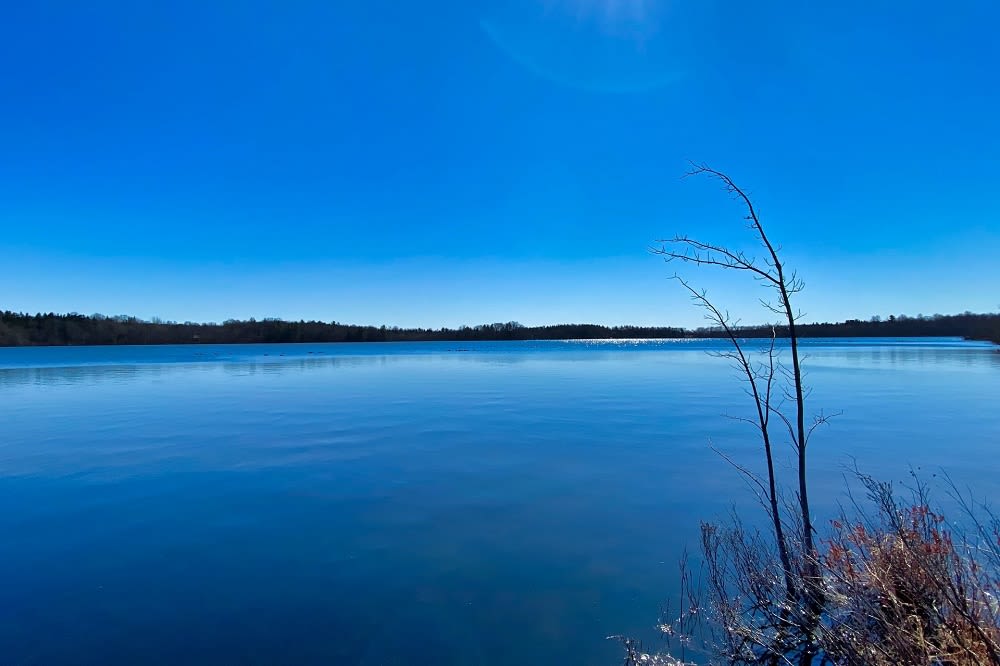 Beaver Lake is one of the most popular places to visit in all of Sammamish. Connected to a 154-acre park, this area is ideal for those who want to feel miles away from it all. Once you've parked at Beaver Lake, you can begin exploring its many sights and sounds.
Visitors of Beaver Lake Park have the option of going boating, traversing miles of forest, taking their pup to the off-leash dog park, and playing at one of the sports fields.
Sahalee Country Club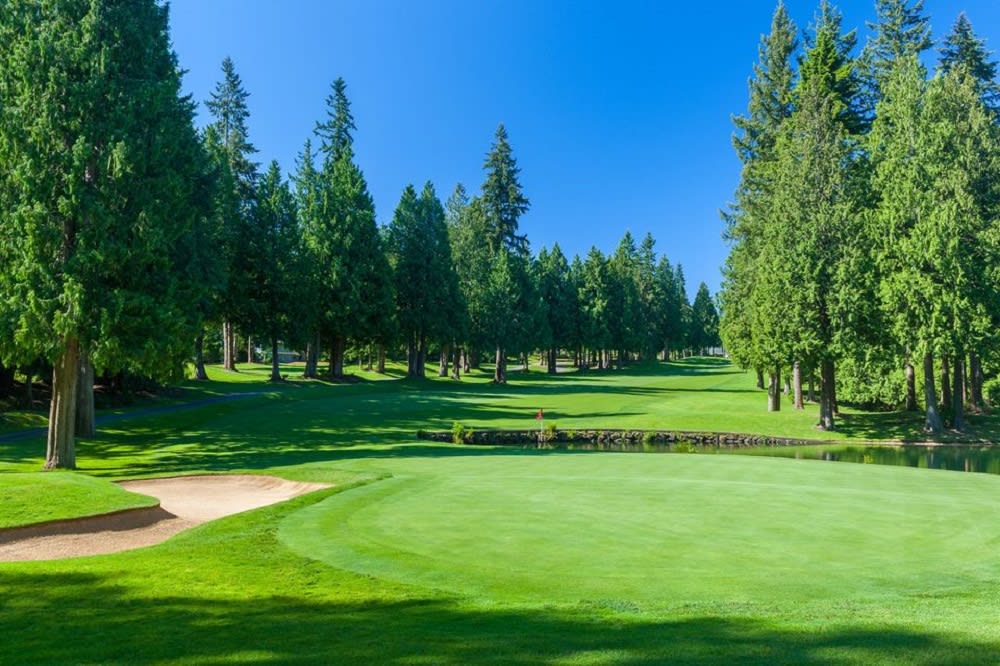 Photo Courtesy of Sahalee Country Club's Facebook
Does your dream day in nature involve rounds of golf? If so, book your next tee time at
Sahalee Country Club
. Year after year, this course is ranked as the #1 golf course in Washington. It has also attained status as one of the nation's top 100 courses. With this much prestige and history, it is easy to see why people keep coming back. At the club, you can also register for private golf lessons.
Evans Creek Preserve
Spend your morning or afternoon observing wildlife at Evans Creek Preserve. Located across the road from the Sahalee Country Club, visitors feel as though they've been transported to the middle of the woods. Take a nature walk along one of the preserve's trails, and soak in the unparalleled appeal of the Pacific Northwest. The Evans Creek Preserve also includes marshes, scenic terrain, and meadows. Some of the wildlife found at the preserve includes bears, songbirds, and deer.
Soaring Eagle Regional Park
Brimming with peace and natural beauty, Soaring Eagle Regional Park is a must-visit for all new Sammamish residents. Photo ops abound throughout every season in this breathtaking park. Visitors have the option of hiking multiple trails — including the Pipeline Trail, the Double D trail, and the Sleigh Ride trail. Soaring Eagle Regional Park is located on East Main Drive.
Grand Ridge Park
Just over the border of Sammamish (in neighboring Issaquah), you'll find the expansive Grand Ridge Park. Although the park isn't technically in the city, it is an absolute must-see for anyone settling into the area.
Why is Grand Ridge Park such a noteworthy spot for outdoor recreation? First and foremost, its ambiance is nothing shy of breathtaking. Sitting on 1,200 acres of forest, one can easily feel lost in nature — in the best way possible. Those who plan to traverse this pristine piece of land will uncover a fresh salmon stream, seven miles of trails, and lush cedar groves. The park can be accessed off of SE 63rd Street (several miles off of Interstate 90).
Duthie Hill Mountain Bike Park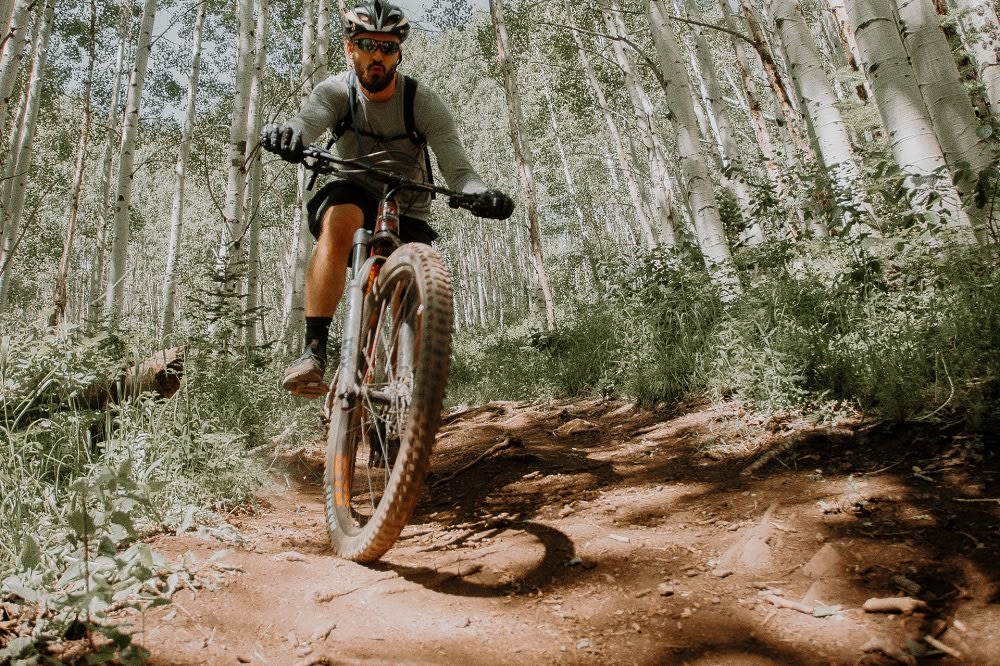 Seeking a unique adventure? Avid mountain bikers will definitely want to head to the Duthie Hill Mountain Bike Park. Like Grand Ridge Park, this hotspot is also situated in Issaquah. Packed full of trails (all with incredibly unique names), no two experiences here are ever the same. Ride through the dense forest on the Voodoo Child trail, the Movin' On trail, or the Bootcamp trail. In total, Duthie Hill Mountain Bike Park occupies 120 acres of land. It is located at 26100-26156 SE Issaquah-Fall City Road.
Ebright Creek Park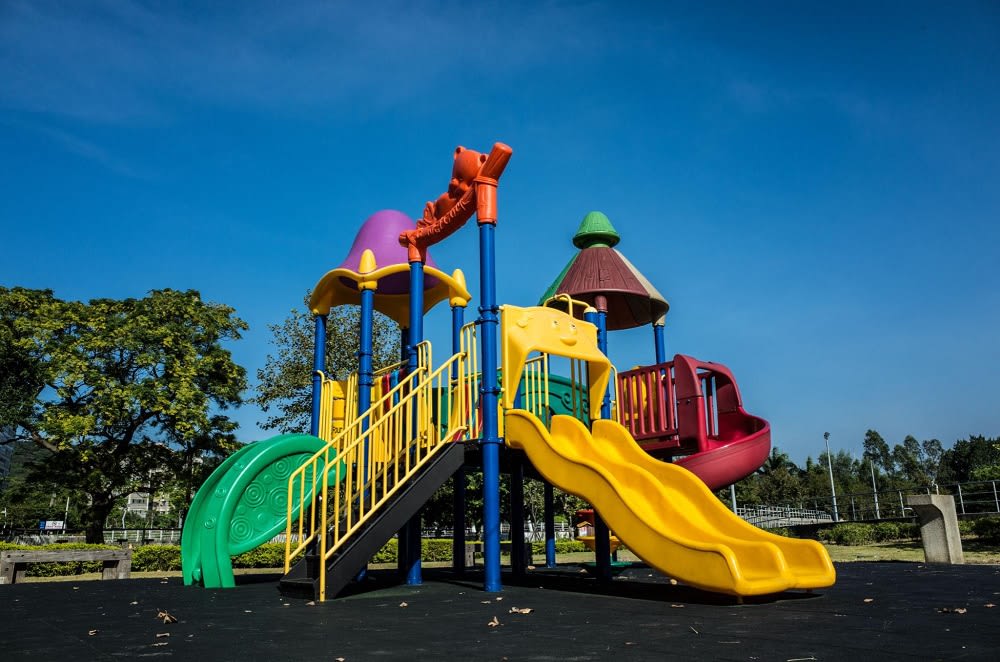 Looking for a simple community park with a myriad of fun features? Ebright Creek Park is a beloved Sammamish park with plenty of space for outdoor recreation. Located on 212th Avenue SE, visitors can participate in some of their favorite sports, including tennis and basketball. Ebright Creek Park also has a fun playground for the little ones, complete with slides, swings, and plenty of space to run. Dog owners will be pleased to learn that the park is also suitable for their four-legged friends.
Illahee Trail Park
Want to find a scenic park for your morning walk or run? Centered around Illahee Pond, residents regard Illahee Trail Park as a wonderful and relaxing spot. Although it is relatively small in acreage, there is certainly no shortage of awe-inspiring views.
Summer Ridge Private Park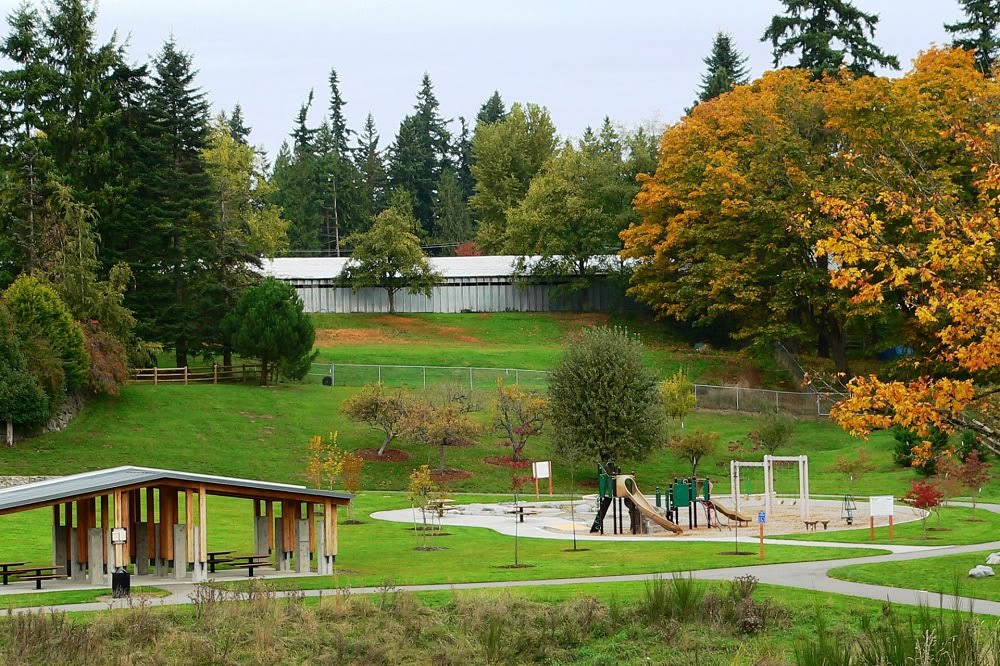 Photo Courtesy of City of Sammamish
If your relocation plans involve moving to the Summer Ridge neighborhood, you'll be pleased to discover that you will have access to a private park. Summer Ridge Private Park is open to area residents and includes an updated playground, swing set, and gazebo (which can be reserved for events). This space is a favorite among families and is located along NE 25th Way.
Aside from these exceptional picks, other notable places for outdoor activities in Sammamish include Deerfield Park, East Sammamish Park, Montrachet Neighborhood Park, and Sammamish Commons.
Need help finding houses in Sammamish?
When browsing Sammamish Properties, be sure to enlist the expertise of
Roy Towse Real Estate
. With over 20 years of experience, Roy Towse and his team have a deep understanding of how to find you the home of your dreams. Contact us today at 425-444-8089 to get started.