If you shop for luxury Bellevue single-family homes, you'll notice several differences between homes built over 20 years ago and homes that were constructed more recently. The purpose of most luxury homes has also changed in the past several years. Many people now look at their luxury home as an investment property and not just a second or vacation home. These changes represent several shifts in thinking from how people used to think about luxury living. You'll learn more about how luxury properties have changed over the past 20 years as you read this article.
1. The definition of luxury properties has changed
The word "luxury" is often used to describe homes today. The word has a wide range of possible definitions, and some people may struggle to understand what makes a modern home a "luxury" property. Price plays a role in a home's evaluation, but a higher sales price isn't the only thing that sets a luxury home apart. Luxury homes must offer amenities that you won't find in traditional Bellevue single-family homes. Perhaps your luxury home has a home theater, a designated fitness room, or a spacious outdoor kitchen with a built-in grill. Luxury homes tend to be located in the best areas with close proximity to top restaurants and shopping districts. Perhaps you enjoy a beautiful natural view from your luxury home as well. When your luxury home was built, the contractor didn't simply use whatever materials were cheap or commonly available. They made sure to use only top high-quality materials. All of these qualities are examples of what set modern-day luxury properties apart from other homes.
2. Many luxury homes utilize smart features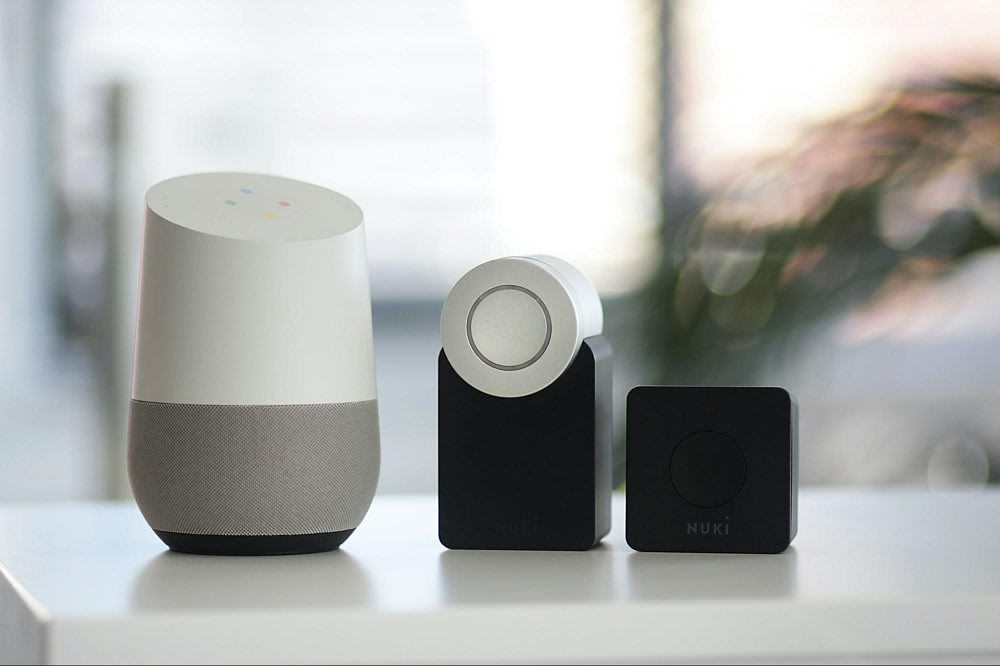 Major tech companies continue to develop new smart home devices,
and these tools are becoming a mainstay in luxury homes
. They make it easier to perform common household functions, even automating many regular tasks so that you don't even have to think about them. You can use a smart doorbell to communicate with delivery workers or door-to-door salesmen without having to be physically present at the door. Smart lights will turn on and off based on a preset schedule that you control with your phone. Smart smoke and carbon monoxide detectors will alert your neighbors - and the local authorities - if there is ever an emergency situation at your home. And your smart thermostat will not only adjust automatically based on the temperature outside your home, but it will also help keep down your energy costs.
3. Outdoor and indoor living spaces are combined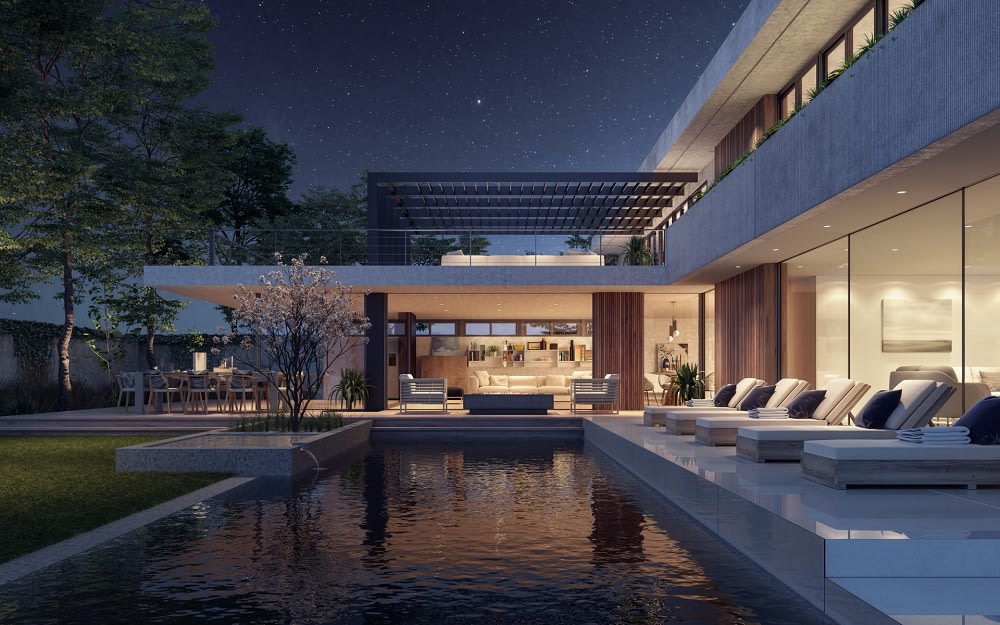 Two trends you'll notice in modern home construction are the fascination with open concepts and the importance of outdoor living spaces. It's common to walk into a newly-constructed home and notice that the kitchen, dining room, and living room are all fairly connected with each other. These houses also have decks and patios outside with enough room to put out a few chairs and perhaps a fire pit. Luxury homes take indoor and outdoor living to the next level. Inside you'll find spacious kitchens with large islands and enough space for multiple people to work at the same time. The kitchen likely sits in close proximity to a large living room with impressive lighting and a massive fireplace. These spaces often transition seamlessly into your outdoor living area thanks to sliding glass doors that can be left open. You may also have cabana-style windows that fold up and down to allow a cool breeze to come into your home.
4. Homes have more storage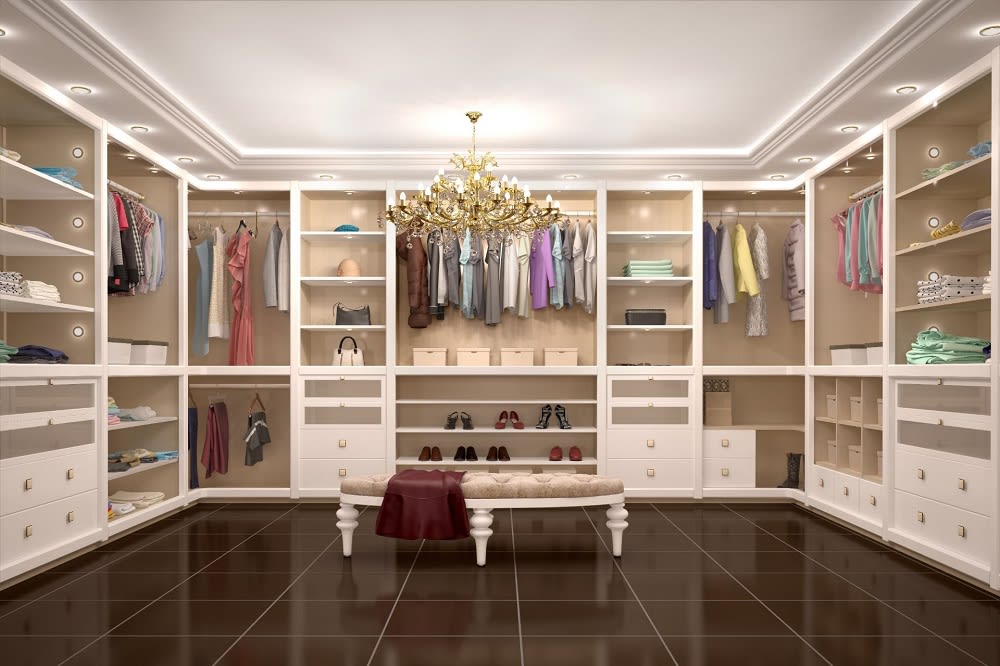 The common rule of thumb is that a home should have a closet in every bedroom plus two additional closets. Older homes often lacked this amount of storage. Most people need extra room today because they tend to accumulate items more quickly. You'll often find more storage space in luxury homes that were built more recently. Perhaps your home has a three-car or four-car garage that will hold your vehicles while still offering additional space for your workbench or your outdoor toys. Or maybe you have a large walk-in closet in the master bedroom that feels more like a display space for your clothes and shoes rather than simply a place to store unused items.
5. Garages are getting bigger
Speaking of garages, it was uncommon to find homes twenty years ago that had a garage large enough to hold more than two cars. Today, you'll often find homes with three-car garages, and you'll still see a car or two in the driveway. Garages are not just for holding cars these days. Perhaps you live in a golf community, and you need a space to park your golf cart when you're not out on the course. Maybe you keep a treadmill or a weight bench in your garage so that you can get in a workout at home. You might use the extra space in your garage to set up a workbench so that you can complete your DIY home projects. While some people thought at one point that garages could become a thing of the past, it's clear that they have only risen in popularity over the past twenty years.
As you read about new additions to luxury homes, perhaps you begin to think about what it would be like to own your own luxury home in the Bellevue area. The market is hot right now, and many investors have their eye on Bellevue single-family homes because of the potential to earn a significant return on their investment. If you're thinking about shopping for a new home in the area, reach out to
Roy Towse
. Roy is an expert when it comes to Bellevue single-family homes. He has worked hard over the past twenty years to develop a keen understanding of the area and the local housing market. He always works toward the best interest of the buyer or seller he is serving, and he takes pride in constantly exceeding expectations. He would love to help you when you're ready to begin shopping for a new home in the area.