Nestled up against the hustle and bustle of the great metropolis of Seattle is the breathtaking and beautiful city of
Bellevue
, Washington. This thriving suburb is growing at an astonishing rate, with an impressive tech scene and gorgeous natural scenery.
In 2014, Bellevue was ranked number two on
USA Today's
list of "America's 50 Best Cities to Live In," and the city has only taken off since then. While many people once feared the real estate market in the West, specifically in the Seattle area, was floundering and may crash, quite the contrary has actually occurred.
The real estate market is booming and competitive in the Pacific Northwest, especially in the Bellevue area. That's why having a real estate agent that is knowledgeable, skilled, and experienced will help you find (and win) the home of your dreams.
Roy Towse
is just such a realtor. His passion for real estate has led him to devote the last 20 years of his life to learning the intricacies of the local Bellevue real estate market.
A thriving market
For many years, real estate markets like New York and San Francisco have been touted as the country's most expensive and challenging real estate markets. It wasn't long though that Seattle's name was tossed into the hat and the real estate shifted its attention to the Pacific Northwest. Much to everyone's surprise, however, it was Bellevue, not Seattle, that electrified the real estate market.
Suddenly, houses were garnering a plethora of bids that often left prospective home buyers bidding beyond their financial comfort zone and often getting outbid in the process. Again, this is where a knowledgeable and skilled real estate group, such as
Roy Towse Real Estate
, can help you to proceed through the process of locating, bidding for, and ultimately winning the home of your dreams. A few facts about this thriving market include:
Bellevue is showing itself to be one of the most desirable, growing, and electric real estate markets in the country, surpassing Manhattan, according to
Bloomberg.com
.
The best neighborhoods in Bellevue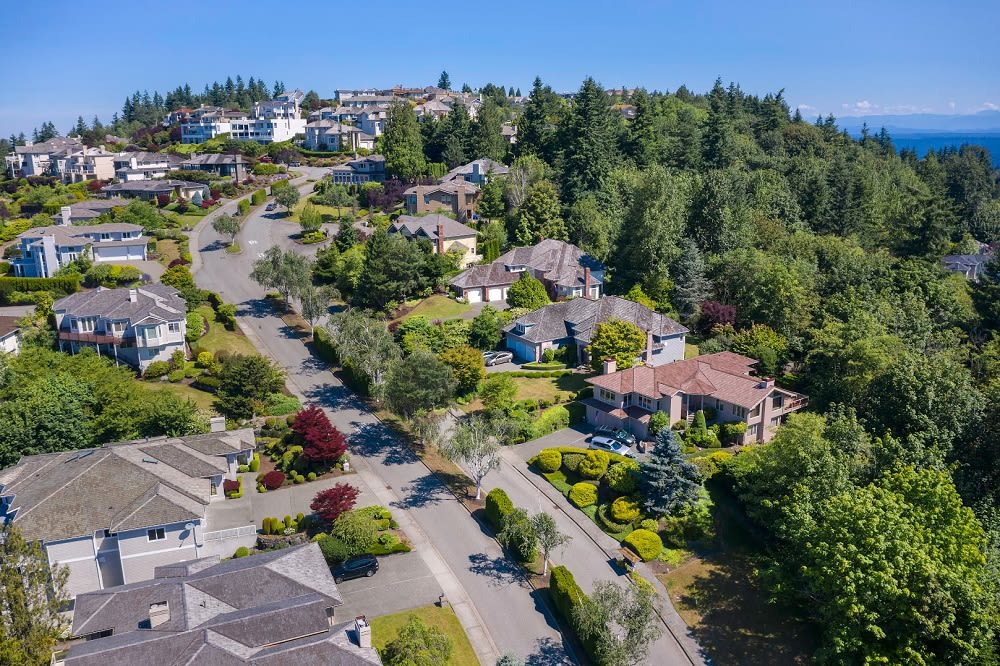 Photo courtesy of Shutterstock
Bellevue is, without question, the place to be. The real estate market is flourishing, and with magnificent homes, excellent schools, and great amenities, why wouldn't Bellevue be one of the best places to live in the nation? Bellevue communities are unique and fascinating pockets of individuality. Some of these wonderful communities include the following:


Somerset - Somerset is a charming neighborhood in King County, Bellevue. While compact and tight-knit, this community has a warm, family-friendly suburban feel. Most of the population own their home, and Somerset is home to some of the highest-rated schools in the area. Somerset Elementary School and Forest Ridge School are two of the more well-known schools. In addition, there are coffee shops, cafes, and many breathtaking spots to view Lake Washington, Seattle, and the soaring peaks of the Olympic Mountains. This lovely neighborhood hosts many delightful events, such as fireworks and concerts on the Fourth of July and New Year's Eve.



Beaux Arts Village - This lovely village sits nestled against the eastern shore of Lake Washington. This neighborhood, founded in 1908, is small-town perfection. Residents number somewhere around 300, and they treasure their small-town warmth and sense of community. In addition, the Bellevue luxury homes that make up this picturesque place are a combination of modern and vintage, giving Beaux Arts Village a truly artistic and fun feel.



Meydenbauer - This neighborhood straddles the line between being part downtown and part suburb. The people who live in this vibrant neighborhood have the opportunity to enjoy the amenities of downtown, including the excitement, as well as having a true sense of community. Moreover, since this delightful community is located between Downtown Park and Meydenbauer Bay, there are opportunities for outdoor activities. There is also a ferry for those who choose to cross the water to explore and enjoy Seattle.



Woodridge - This beautiful neighborhood is family-oriented and sports a large outdoor pool that offers competitive swim teams and swimming lessons for people of all ages and ranges. There are also several parks open to the public that are well known and popular, so much so that even tourists come to visit them. Each of these parks offers miles of well-kept trails and chances to engage in bird watching.



Newport Hills - Newport Hills is a popular, friendly community with high walkability scores and charming homes. This neighborhood is well-lit and pet-friendly, with excellent schools. Coal Creek Parkway is full of beautiful, well-maintained trails, waterfalls, hikers, and history, as well as historical artifacts for people of all ages to enjoy.



Lakemont - Lakemont is a neighborhood in two cities. It is partially in Bellevue and Issaquah. This means that residents of this neighborhood have access to school districts in both cities. There are many beautiful parks within proximity of this neighborhood, including Cougar Mountain Regional Wildland Park, which is breathtaking, to say the very least.



Eastgate - Eastgate is one of the youngest neighborhoods on our list. This great neighborhood has a plethora of shopping and dining and boasts a fantastic community park and local zoo that is a family favorite. Vaca Park is also easily accessible for residents to enjoy. Eastgate is home to many upscale small developments.
Bellevue is a city that is growing and thriving. The neighborhoods and communities that make up this lovely city are unique but come together to create a city like no other.
A promising future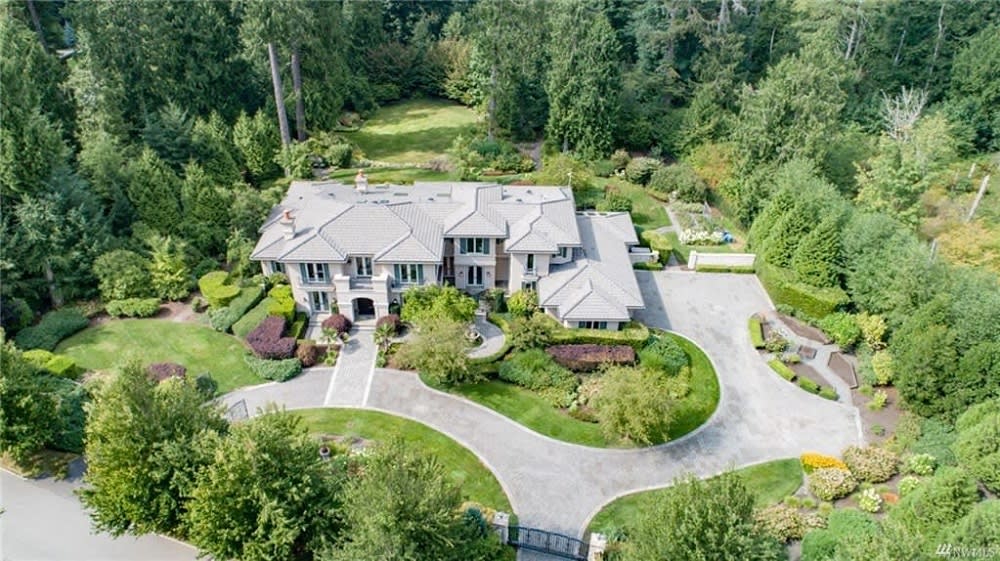 Photo courtesy of Roy Towse Real Estate
Bellevue is recognized as one of the best places to live in the United States. This lovely city is burgeoning with beautiful neighborhoods, excellent schools, and opportunities for work. Plus, its proximity to Seattle gives residents access to all the amenities. Few places in the nation offer so many positives that draw people from around the country and, in some cases, the world.
As the demand for Bellevue luxury homes grows, the prices continue to rise year after year. As more and more
tech and industry
move to the area, the prospect of a real estate market that will continue to thrive and prosper looks strong.
Finding your future home in Bellevue
Bellevue is an excellent place to buy a home and build a future. This is one of the most quickly growing and highly-demanded areas in the nation. As the Bellevue real estate market stays competitive, potential buyers need a competent real estate agent to help them navigate it. Look no further than
Roy Towse
for a realtor you can count on.
Roy
is an expert at all things Eastside, with over 20 years of experience in this glorious part of Washington. When you're ready to find a fantastic new Bellevue property, reach out to Roy and his team for expert guidance.
*Header photo courtesy of Shutterstock